Hazleton PA web design and digital marketing
Website development
A brand new website or an overhaul of your current website, we have more than 20 years experience in making the process work smoothly.
Mobile-friendly websites
Reach more future clients and customers with a mobile-friendly website from Dekka Studios that works great on phones and tablets.
Search engine marketing
Advertise your website, services or products before millions of people on Google, Bing or Yahoo. We can manage this for you.
Social media marketing
Facebook, Twitter and other social media outlets are great marketing opportunities. Dekka Studios can help plan, implement and manage your campaigns.
Building Hazleton websites for more than 20 years
"Starting way back in the 1990s, I've been building many of the region's most recognizable and important web sites. My digital marketing experience can help your business grow online and become more profitable."
– Mike Jesky
owner of Dekka Studios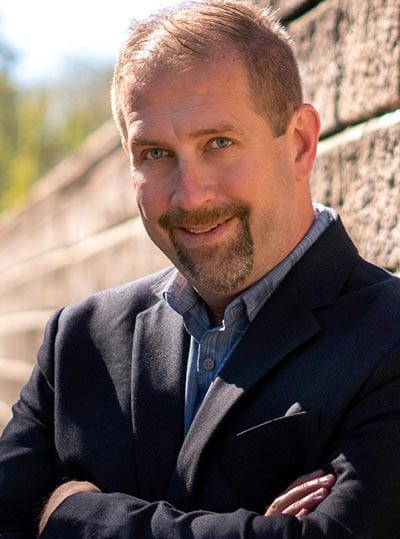 Case Study: Acurlite Structural Skylights, Inc.
"The perfect partner for our website needs.
When we first made contact with Dekka Studios we were sold on their 'can-do' attitude towards our entire project (it was a big one): both to re-do our website and create our marketing brochure. Their willingness to meet our needs, both creative and budgetary, was quite impressive!
Our company just launched a completely revamped website and couldn't be any happier… They transformed it into a modern and incredibly attractive site. They are extremely easy to communicate with. They listened and spent ample time understanding our products and message to make sure the site layout was appropriate. They pulled off some tricky programming feats to get the site to do what we wanted, never losing sight of the need for superb, modern aesthetics.
The end result was a very sophisticated website that looks amazing, has excellent functionality, and gives our customers that experience we wanted them to have. We have received excellent feedback from our customers.
We are totally blown away by your team's support through this process.
Video production was another key component of our project. This involved shooting video (and photos) on tight timelines in challenging locations throughout our region, New York City, and Florida.And with their 3-D modeling and rendering skills, they worked with us to help turn our AutoCAD drawings into photo-realistic images. Many thanks to the team at Dekka Studios!"
Matt Snyder
Sales Director
Acurlite Structural Skylights, Inc.
acurlite.com
Hazleton web design testimonials
All business is personal, they say. Over the past 20 years, we've enjoyed business relationships and friendships with a large number of Hazleton area business and organization owners and executives. Here are just a few of their stories.
Penn State Hazleton
"Dekka Studios is an important University partner that provides a wide variety of services for our Hazleton campus. When we underwent a major web redevelopment process, we hired Mike Jesky as a consultant to help us manage the massive undertaking, with an eye on achieving University-mandated WCAG compliance. We also rely on Dekka Studios for graphic design services for many of our publications and direct mailings, photography to highlight our campus and students, and video production to showcase our degree program offerings."
Susan Bartal
Assistant Director of University Relations
Penn State Hazleton
Greater Hazleton Chamber of Commerce
"I have been working with Mike Jesky for 13 years now. Mike goes above and beyond for his clients. He is always up to date on the latest software and technologies and is extremely trustworthy. He is a pleasure to do business with and always puts his clients' best interest at the forefront."
Leann Fallabel
Vice president of marketing
Greater Hazleton Chamber of Commerce
Cicioni, Inc.
"Michael and his team have taken the time to integrate themselves within our facilities and personnel, enabling them to understand our operating structure and the needs of our customers. Dekka Studios is now responsible for our marketing, publications, and employee resources. Our relationship has experienced consistent growth over the years. I respect and appreciate their service and highly recommend them to any business looking to invest in worthwhile marketing services."
Al Cicioni
Owner
Cicioni, Inc.
Premier Catering and Events
"Mike and his team have done a wonderful job on our web design, as well as our social media accounts.  Mike is quick to respond to questions and faster to fix problems that might arise."
Patrick Genetti
Owner
Premier Catering and Events
Hayden Electric
"Mike is a very creative and talented person who always brings good ideas to our company. He also does a great job with all types of photography and video. I highly recommend his company for any advertising needs."
George Hayden
Owner
Hayden Electric
Northeast PA Manufacturers and Employers Association and Council
"It has been an absolute pleasure working with Dekka Studios. While under the care of another organization, our website was infiltrated by hackers and shutdown. The site ultimately wasn't able to be fixed, but Mike worked closely with us to design a new site to house all of our information. The ease of communication through the whole process couldn't have been smoother. He turned a very bad situation into a good one. We would highly recommend their services."
Darlene Robbins
President
Northeast PA Manufacturers and Employers Association & Council
Some regional testimonials
Carbon County Community Foundation
"My organization has worked with Dekka Studios for years. Mike Jesky is friendly and knowledgeable. He is very easy to work with and always delivers top quality results promptly. So glad to have world-class professionalism in our small rural community."
Amber Breiner
Executive Director
Carbon County Community Foundation
Valley Oral Surgery
"We have worked with Mike and his team for 3-plus years and have not been disappointed. Mike continually rises to our challenges, from updating our website to keeping us current on social media. Mike has been timely in his response to our requests and offers multiple solutions for consideration. We are happy to enjoy a collaborative business partnership."
Colleen Burgess
Practice Administrator
Valley Oral Surgery
Responsive web design for Hazleton businesses
One website, many devices
We develop websites that look good no matter which device they are being viewed with… desktop, laptop, tablet or phone.
It's called responsive web design and it allows us to keep your web develop costs lower by only creating one version of your website.
Maintenance also becomes easier down the road because you only have to make your changes once and they automatically show up correctly on all devices.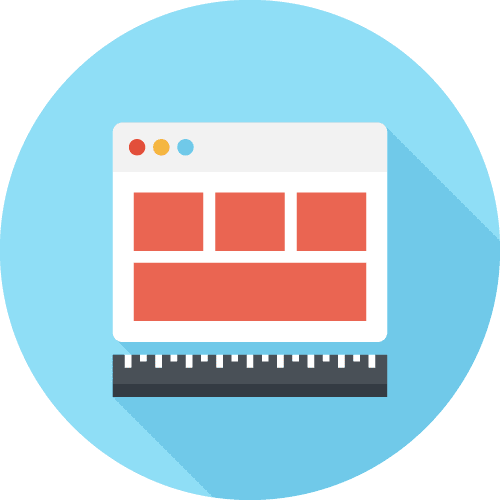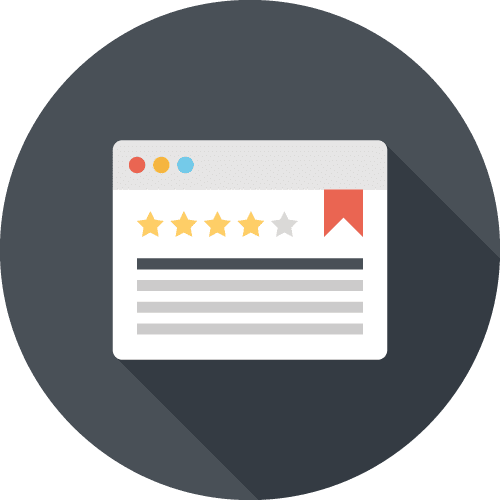 Local search engine optimization for Hazleton businesses
Many website companies will develop your website, but they stop short.
They don't take the time to ensure your web pages contain the special coding that search engines like Google, Bing and Yahoo are looking for when deciding how to index your website.
We put in the extra effort to install and configure a search engine optimization plugin with every website we produce.
Furthermore, we make sure your page titles and meta descriptions are well-written from a search engine optimization expert's point of view.
We will also take the time to submit an XML sitemap for your website to Google, Bing and Yahoo. This sitemap not only immediately notifies them that your site is new or has changed, but also serves as a guide for the search engines so they don't miss any of the pages on your site.
And down the road, should you decide to improve your SEO, it serves as an excellent starting point for tweaking and customizing your search engine rankings.
Social media marketing in Hazleton
Social media help
It's important to reach out to your potential customers.
Often, that means having a presence on social media sites such as Facebook, Twitter, Instagram, Pinterest or others. Every business is different, so we begin by identifying what your unique social media needs are, then we will present you with a recommended course of action.
Advertising on social media
It's amazing, but you can get qualified prospects to your website for as little as 10 cents per click.
You can even choose your target audience by age, income, location and interests.
It's a fast and affordable way to reach thousands of potential customers.
Dekka Studios can put together a proposal, show you sample audiences, estimate your reach and get you on track for future success.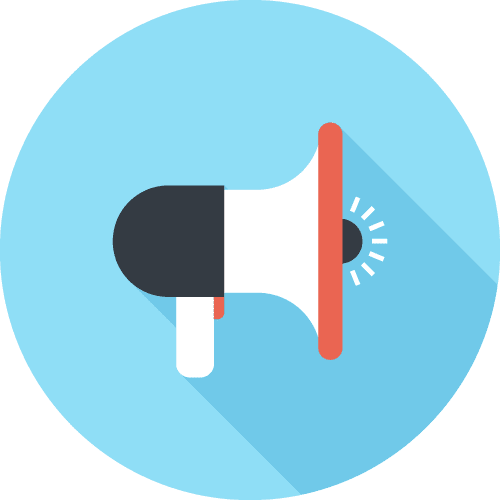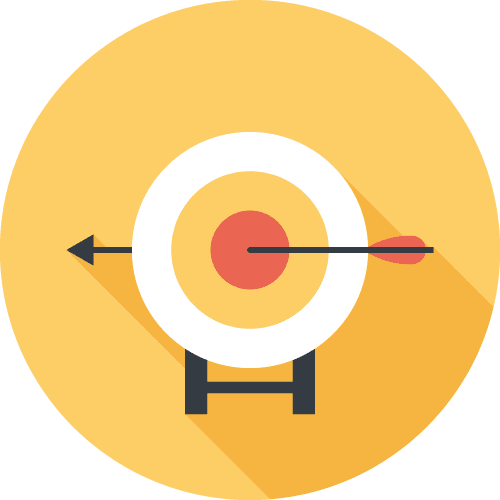 Helping Hazleton businesses advertise online
The best time to approach a customer is when they are ready to buy.
That's the concept behind "search marketing" or "search engine marketing." Basically, search marketing involves buying advertisements on the search engines like Google or Bing, and then directing the user to a web page on your site that provides what they are looking to buy (the exact wording of the ad and the appearance of the web page can make a huge difference in whether a campaign is successful).
These advertisements appear to be regular search results, but they are shown above the organic (upaid) listings, so they get clicked on more frequently.
You may pay anywhere from pennies to $25 per click on Google, so it's important to know if search marketing is right for your business. We can help. To determine if search marketing is right for you, Dekka Studios will help you calculate your lifetime customer value, as well as your customer acquisition cost (CAC).
For example, a lawyer may be willing to pay $1,000 to acquire a client who is worth $100,000 as a personal injury client. Whereas a smaller shop owner may be willing to pay $10 to acquire a customer and just break even on the first sale, if she knows that the average customer will continue to spend $50 each year and be a customer for life. We will guide you through this process.
If you are looking for a web design or digital marketing firm near Hazleton, PA, call Dekka Studios at (610) 704-4249. We serve nearby areas of PA including:
West Hazleton, Sugarloaf, Harleigh, Milnesville, Mount Laurel, South Ebervale, Harwood, Dippel Manor, Lattimer, Jeansville, Ebervale, Pardeesville, Beaver Brook, Humboldt, Leviston, Junedale, Tresckow, Drums, Audenried, Mcadoo, Conyngham, Japan, Beaver Meadows, Saint Johns, Kelayres, Rumbels, Drifton, Jeddo, Hazlebrook, Sybertsville, Honey Hole, New Silver Brook, Tomhicken, Freeland, Haddock, Upper Lehigh, South Heberton, Highlands, Gerhards, Eckley, Sand Spring, Ginther, Hudsondale, Quakake, Weatherly, Oneida, Sheppton, Weston, Fern Glen, Hauto, Hometown, Dorrance, Delano, Nuremberg, Rock Glen, Coaldale, Lansford, Barnesville, Wapwallopen, Summit Hill, Nesquehoning, Rockport, Zenith, Tamaqua, Mountain Grove, Brandonville, White Haven, Slocum, Zion Grove, Nuangola, Mahanoy City, Nescopeck, Tuscarora, Glen Summit, Berwick, South Tamaqua, Jim Thorpe, Ringtown, Hickory Run, Shenandoah, and Mountain Top.
What else can Dekka Studios do for your Hazleton area business?
New website creation, website overhauls, mobile websites, micro-sites, WordPress, Joomla, social media marketing (Facebook, Twitter, etc.), search engine optimization (SEO), search engine marketing (Google AdWords and Bing Ads), web video production, as well as traditional print marketing (business cards, brochures, direct mail, newsletters, reports, etc.).
How do we get started?
Let's get to know each other. Email Dekka Studios at info@dekkastudios.com or call 610-704-4249. We'll talk over your project scope and then we'll prepare a written price quote with no obligation.
Most importantly, we will examine your unique business situation and use our 20 years of experience to give you free advice on how you should tackle your internet marketing goals.
How long have you been doing this?
We've been designing and developing websites for 20 years. Back in the 1990s, we developed one of the first newspaper websites and created a municipal website before most people knew the difference between an email address and a web address.
We love being at the forefront of technology and that means we will help your business or organization jump ahead of the pack with your website.
How much will this cost?
Every project is different – so your price quote will be unique to your project. We've built small 5-page websites… we've also built massive 100-plus page sites. Basic factors include web development, graphic design, writing and photography. Based on the time your project requires, we will quote you a price in advance.
Call 610-704-4249 so we can discuss your needs and provide you with a written quote.
Take us up on our offer of a free telephone consultation. Internet marketing can be tricky, so it helps to get some advice from someone who's been doing it for two decades.
Payment
Whether you are bootstrapping a startup or just want the points on your AMEX, we accept all major credit cards using safe, secure online payment via Quickbooks, PayPal or Square.
Hosting?
Yes, we offer hosting, too, to make your life easier. We'll quote you a price based on your needs.
Breaking up?
Already have a current web company and need help handling the transition? We can handle it.
Breaking up is hard to do, but yes, we can help you break out of any deals you may think you are in with the telephone books (Hibu, Verizon or Yellow Book) or any previous webmaster.
Call 610-704-4249 for a free consultation for your Hazleton area business or organization