Virtual Tours & 360° Photos/Video in the Charleston, SC, region
Showcase your property, business, hotel, resort, museum, or corporate complex.
Our 128 Megapixel (16,000 x 8,000) 360° Panorama Photos show off your location without compromise.
Interiors and exteriors can be captured with quality.
Use them on your website by inserting a bit of code (as shown above).
Upload 360s to social media or your existing virtual tour locations.
Individual images can even be developed into a complete virtual tour.
The Historic Kibler School
An 1890s-era schoolhouse captured in 2021 with a state-of-the-art 360-degree VR camera. Converted to black and white for a vintage look that send you back in time.
We can also create visually stunning images by spinning the 360 inside out… these are regular JPGs that can be used anywhere.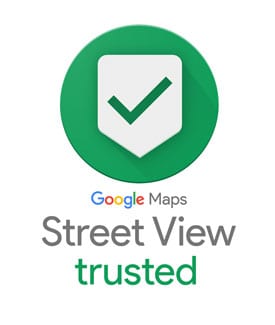 Dekka Studios is a Google Maps Street View Trusted Photographer
Showcase your business and its products with 360-degree photos and video by Dekka Studios.
We provide on-location 360-degree photo and video production services to businesses and manufacturers throughout the Lehigh Valley, Philadelphia, New Jersey, and New York.
360° images can show off your office, inside and out
Benefits of 360 degree photography and video
• Stand out from your competitors
• Create memorable brand engagements
• Use 360-degree photos on multiple platforms: your website, Facebook, and Google
• Increase time users spend on your website (an important metric for search engine ranking)
• Showcase your modern, forward-thinking approach to business
• 360-degree photos can be viewed on desktop or mobile devices with just a click or swipe
• Videos can be uploaded to YouTube and played using a modern smart phone, tablet, or computer
Even in tight quarters (like this Euro van interior), a 360-degree photo allows viewers to look around.
Be among the first to take advantage of this new technology
Ideal for any business that wants to put their customers in a virtual location.
360-degree Plant Tours • 360-degree Project Showcase • 360-degree Video Walkthroughs
Call 610-704-4249 for a free consultation